Julia Gilmour – Physiotherapist and osteopath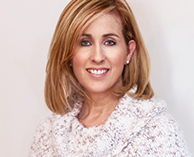 Julia Gilmour
Physiotherapist and osteopathy graduate
Graduating with a Bachelor of Physiotherapy from the University of Toronto (1987), Julia has expanded her knowledge by completing her studies in osteopathy, graduating in 2012 from the Centre Ostéopathique du Québec. 
With 25 years of experiene in private practice, Julia offers treatments osteopathy and physiotherapy to a diverse clientele including infants, children, adults and women in pregnancy. 
She has a diversified scope of practice by treating people suffering from pain associated with the musculoskeletal system, nervous, digestive, gynecological and urological (including dyspareunia and incontinence) disorders. Eager to further her knowledge, Julia supports her practice by following various post-graduate training courses in Physiotherapy and Osteopathy. 
Julia is a member of the "Registre des ostéopathes du Québec (R.O.Q.)" and of "l'ordre professionnel de la physiothérapeute du Québec (O.P.P.Q.)".
More INFOS
Get in touch with Veronique
To make an appointment with Veronique
One of the best ways to make an appointment with Veronique is to make use of our online appointment service. To use it on your mobile phone, you will need to download the GOrendez-vous app or use it right away if you are on a desktop.
Click on the logo to access our professionals' schedule.

Veronique Rondeau
Veronique's Schedule
DORVAL CLINIC
Monday : 2:00 PM to 7:00 PM
Tuesday : not available
Wednesday : not available
Thursday : not available
Friday : 8:00 AM to 12:00 AM
Saturday and Sunday: not available
Interventions offered by Veronique :
Fees
Osteopathy treatment: 

$90

Physiotherapy treatment: 

$90
Receipts issued
Physiotherapy and urinary incontinence
Et Epigonus quidem amictu tenus philosophus, ut apparuit, prece frustra temptata, sulcatis lateribus mortisque metu admoto turpi confessione cogitatorum socium, quae nulla erant, fuisse firmavit cum nec vidisset quicquam nec audisset penitus expers forensium rerum; Eusebius vero obiecta fidentius negans, suspensus in eodem gradu constantiae stetit latrocinium illud esse, non iudicium clamans.
Quod si rectum statuerimus vel concedere amicis, quidquid velint, vel impetrare ab iis, quidquid velimus, perfecta quidem sapientia si simus, nihil habeat res vitii; sed loquimur de iis amicis qui ante oculos sunt, quos vidimus aut de quibus memoriam accepimus, quos novit vita communis. Ex hoc numero nobis exempla sumenda sunt, et eorum quidem maxime qui ad sapientiam proxime accedunt.
Speak to someone to book an appointment
From Monday to Friday 8:00 AM to 8:00 PM | Saturday 8:30 AM to 16:00 PM