Sophie Archambault – Massage therapist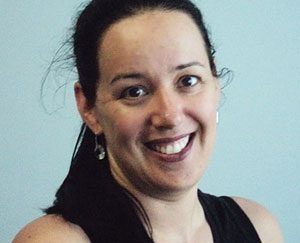 Sophie Archambault
Massage therapist
Sophie's first career was in child care, where she not only acquired a lot of experience with children but also learned the art of management and interpersonal communication. In addition, as a manager and educator, she developed intervention plans for children with special needs.
After a career that lasted 10 years in the child care industry, Sophie became a massage therapist by taking a course at the Kiné-Concept institute, a school recognized by the Quebec Federation of Massage Therapists (FMQ). For the past 10 years she has been practicing massage therapy using mainly Swedish massage.
With her previous experience, Sophie is also able to deal with children's problems of anxiety and attention deficits using massages. She can also intervene with elderlies, helping them when they are faced with problems of arthritis and Parkinson's. To make an appointment with Sophie, click on her agenda online or call us.
Looking forward to meeting you.
More INFOS
Get in touch with Sophie
To make an appointment with Sophie
One of the best ways to make an appointment with Sophie is to make use of our online appointment service. To have access to it on your mobile phone, an "app" needs to be download. Click on the logo to access our professionals' schedule.
Sophie Archambault
Send Mail to Sophie
Phone: (514) 639-3809
Sophie's Schedule
DORVAL CLINIC
Monday: from 10:00 am to 6:00 pm
Tuesday: by appointment
Wednesday: from 11:00 am to 9:00 pm
Thursday: from 11:00 am to 9:00 pm
Friday: from 10:00 am to 6:00 pm
Saturday and Sunday: not available
Interventions offered by Sophie :
Fees
Service
Length
Fees
Body wrap of algae and essential oils
60 min
$75
Infra-therapy / circulatory massage
60 min
$70
Infra-therapy / circulatory massage
90 min
$105
Lipocavitation
60 min
$95
Massage
60 min
$70
Massage
90 min
$95
Massage – Pregnant women
60 min
$70
Hot Stone Massage
90 min
$110
Heavy leg care palpate-roll / infra-therapy
60 min
$65
Leg cellulite treatment / infra-therapy
60 min
$65
Receipts issued
Massage Therapy, a member in good standing FQM
Massotherapy: A definition
Et Epigonus quidem amictu tenus philosophus, ut apparuit, prece frustra temptata, sulcatis lateribus mortisque metu admoto turpi confessione cogitatorum socium, quae nulla erant, fuisse firmavit cum nec vidisset quicquam nec audisset penitus expers forensium rerum; Eusebius vero obiecta fidentius negans, suspensus in eodem gradu constantiae stetit latrocinium illud esse, non iudicium clamans.
Quod si rectum statuerimus vel concedere amicis, quidquid velint, vel impetrare ab iis, quidquid velimus, perfecta quidem sapientia si simus, nihil habeat res vitii; sed loquimur de iis amicis qui ante oculos sunt, quos vidimus aut de quibus memoriam accepimus, quos novit vita communis. Ex hoc numero nobis exempla sumenda sunt, et eorum quidem maxime qui ad sapientiam proxime accedunt.
Massotherapy: A definition
Speak to someone to book an appointment
From Monday to Friday 8:00 AM to 8:00 PM | Saturday 8:30 AM to 16:00 PM